Some of the mares Hank has bred were leased to us. One (we know of) is now in heaven. Here is the information about those mares.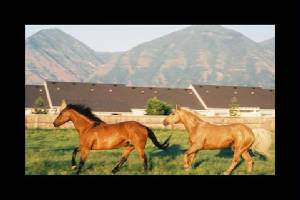 NIGHT BAR CHICK, FROM IDAHO
NIGHTY'S SON, CJ KINGS KNIGHT BAR
SOLD TO LYNN POOLE, IN IDAHO
STRAW BAY MAIDEN
RIP 3-06. WE WILL MISS YOU, BAYB.
KINGS SYBILLA, OUT OF BAYB
PURCHASES BY RICK HAAG IN CEDAR CITY
MOO OHEOTA
LEASED FOR A YR FROM LEANNA MOORE IN CO
DUSTY VELVET OUT OF MISSY (MOO OHEOTA)
PURCHASED BY DAWN, IN SALT LAKE